Volunteer
Help Us Save Them!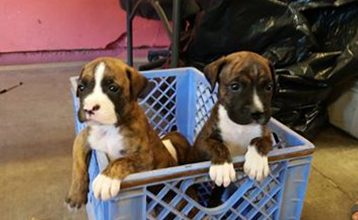 Volunteers are essential to helping us complete our mission of rescuing homeless animals, finding new homes and improving the physical and emotional health of our animals.
Volunteering with Caring for Canines is easy and flexible and there are SO many ways that you can help!
Some of the numerous ways you can help save lives are:
Marketing
Promote the adoptable dogs by spreading the word through your favorite social media.
Sharing
Discuss the importance of spay and neutering with your friends and family. Stress the need to adopt rescue animals.
Animal Care & Socializing
Dog walking and playing with the dogs and puppies and building trust and sensitivity.
General Shelter Care
Assist with cleaning the kennels, doing laundry, feeding the animals, bathing, grooming.
Transportation
Provide transport to animals for adoption events or between shelters.
Adoption Counseling
Answer questions about available dogs. Make follow-up calls. Provide Education and Guidance.
Administrative
Assist with answering phones, filing, data entry, organizational activities.
Fundraising
Become a part of the fundraising team and help with activities that generate income for our shelter.
Foster
Help us rescue more animals by becoming an in-home foster caregiver. Food and medications will be provided by Caring for Canines.
Donate
Every dollar or bag of dog food or dog bed you are able to give, allows us to save lives. Please visit our Donate Tab for more ways to Give.
Photography
Take photos of our animals for our website and for other marketing purposes.
Grant Writing
Help write grant proposals to support various Caring for Canines programs.
Dog Handler
Assist with the safe handling of dogs at adoption events, transportation and in the shelter. Meet with new owners, assist in adoption paperwork, take photos, give medications.
Grants and Corporate Sponsorships
Reach out to Corporations that you work with about possible corporate sponsorships or grants for Caring for Canines.